Have you ever used Texture Magic?

Texture Magic transforms regular quilting into a wonderfully textured piece which highlighted in this handbag.

This handbag is 12" high x 12 1/2" wide and 4" deep.

It is a great size for use everyday but can also carry little packages.

It has two handy pockets inside with a magnetic closure.

Add a button and some ribbons to take it from ordinary to extraordinary.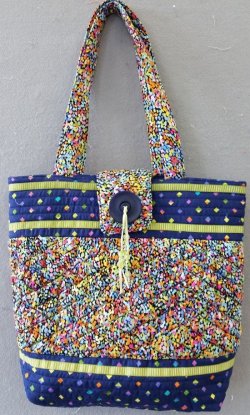 Click here for a supply list